Heavy Duty Swing Hammer / Shredder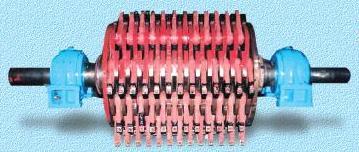 HEAVY DUTY SWING HAMMER SHREDDER / FIBRIZER Sturdy and Energy Efficient PI > 82 with low power Low maintenance cost Swing
Hammers with welded or Domite Tips Special Cast Steel Bearing Housings Large Rotor Mass & Fly Wheels Specially designed adjustable Anvil
for good preparation. We have a huge array of Fibrizers, which are manufactured from the superior quality raw materials. These Fibrizers are offered
in various sizes and dimensions and can also be customized as per the needs of the client. These can be availed at industrial leading price.