Opticalsensor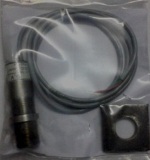 We can Manufacture / Supply the optical sensors in our standard design and (or) as per the requirement of the customers. Standard Optical
Sensor: Model: SVTC-OPS-1301N or P Input Voltage: 12V DC. Output: Ground Controlled Our Optical Sensors can be suitable for Conductivity
based level transmitters (Donnelley Chute level in sugar mills). Zero Speed Switches.